Roposo Clout
Regular price
Sale price
Rs. 799.00
Unit price
per
Sale
Sold out
😍 BUY 1 GET 1 (PACK OF 2) FREE OFFER VALID TODAY ONLY 😍
Belly drainage ginger oil is a tummy/belly fat burner oil.

Essential oil for women/men to loose weight
This Ginger Oil Is Suitable For Everyone, There Will Be No Allergic Reactions, Men & Women Can Also Use It.
Quality Assurance 30 Days Slimming Results.effortlessly Achieve A Toned And Slender Body Figure Without Pills Or Dieting. Drip Some Drops Of Belly Drainage Ginger Oil On The Belly Button And Let It Absorb To Achieve A Visible Slimming Effect.
Ultra-fast Fat Burning Formula Is Specially Designed To Eliminate Cellulite Cells Which Is 10 Times More Effective Than Applying On Skin.safe For All Skin Types.
Belly Drainage Ginger Oil - uses ginger, wormwood, mint and other natural herbal extracts to promote blood circulation, metabolism and detoxification.Boost metabolism - burn fat, lose weight and shape, reduce adipose tissue and fat cells.
Recommended to Use It Continuously More Than 3 Months.
100% Natural Plant Ginger Oil is a wonderful ginger essential oils,which help to dêtoxify the abdomen, relieve stress, improve complexion, and care for skin.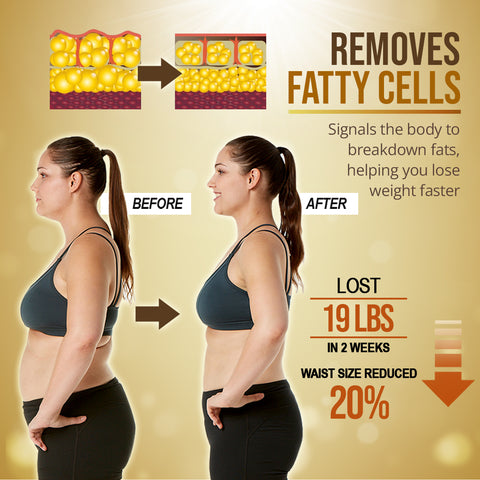 ✅ Slim N Fit Belly. (Men & Women)
Achieves slender shape effectively

 by deep absorption of belly button.

Boosts vital fluid circulation to

 

promote metabolism and detoxification.
✅ Easy To Apply & Natural Ingredients
Drip some drops of Belly Drainage Ginger Oil on belly button and let it absorb to achieve visible slimming effect. Ultra fast fat burning formula is specially designed to eliminate cellulite cell.

GET THAT PERFECTLY CONFIDENT SLIM & SMART LOOK THAT YOU'VE ALWAYS WANTED!
✔Stress relief:
 Stress can lead to overeating and weight gain. Kitokiller Ginger Oil has calming and relaxing properties that may help reduce stress levels and promote weight loss.
Belly Drainage Ginger Oil - uses ginger, wormwood, mint and other natural herbal extracts to promote blood circulation, metabolism and detoxification
Boost metabolism - burn fat, lose weight and shape, reduce adipose tissue and fat cells
SPECIFICATIONS:
Net ML: 100 ML each

Organic Type: Synthetic;

Container Type: Bottle

Package Contents: 2 Ginger Oil

GENTLE ADVICE: Recommended to Use It Continuously More Than 3 Months
 49 people are currently looking at this product
Share
View full details